NW Wholesaler
SKU:91021-10
Regular price
Sale price
$40.00
Unit price
per
Sale
Sold out
28 in stock
Bundle of 10 x 24" Spiral Lucky Bamboo stalks
Lucky Bamboo grows in water like cut flowers but will last for years. Hand-picked and packed with care in water gels to keep roots moist, ensuring your plant arrives green and healthy. Considered to bring good luck and fortune to its new owner, makes for a great gift for any occasion. Makes for the perfect home or office decor, display on a home or office desk, counter, tabletop, or anywhere out of direct sunlight.
*Lucky Bamboo is a slow-growing plant
*The (Dracaena Sanderiana) Lucky bamboo grows in water. Avoid planting the lucky bamboo in soil.
Lucky bamboo is an aquatic plant that can be used to give a unique Asian style to your fish tank. Use it as a backdrop or to create a fun environment for your fish to swim and play.
Benefits of Lucky Bamboo in your fish tank:
Lucky bamboo pulls nitrates from the water and uses them to grow.
The aquarium will stay cleaner.
Increases oxygen levels in the water.
Preferred environment:
Water temperatures between 59°F to 80°F
Low to moderate lighting
Freshwater aquariums
*Make sure to completely remove all water gels used for shipping prior to placing the bamboo into the aquarium.
What's Included:
A bundle of 10 stalks of 24" spiral lucky bamboo

*𝑷𝒍𝒆𝒂𝒔𝒆 𝒄𝒉𝒆𝒄𝒌 𝒍𝒐𝒄𝒂𝒍 𝒘𝒆𝒂𝒕𝒉𝒆𝒓 𝒄𝒐𝒏𝒅𝒊𝒕𝒊𝒐𝒏𝒔 𝒃𝒆𝒇𝒐𝒓𝒆 𝒑𝒍𝒂𝒄𝒊𝒏𝒈 𝒐𝒓𝒅𝒆𝒓𝒔.
*𝑩𝒂𝒎𝒃𝒐𝒐 𝒊𝒔 𝒎𝒆𝒂𝒔𝒖𝒓𝒆𝒅 𝒃𝒚 𝒕𝒉𝒆 𝒉𝒆𝒊𝒈𝒉𝒕 𝒐𝒇 𝒕𝒉𝒆 𝒔𝒕𝒂𝒍𝒌. 𝑳𝒆𝒂𝒗𝒆𝒔 𝒎𝒂𝒚 𝒂𝒅𝒅 𝒂𝒅𝒅𝒊𝒕𝒊𝒐𝒏𝒂𝒍 𝒉𝒆𝒊𝒈𝒉𝒕 𝒏𝒐𝒕 𝒎𝒆𝒂𝒔𝒖𝒓𝒆𝒅. 𝑨𝒍𝒍 𝒔𝒕𝒂𝒍𝒌𝒔 𝒂𝒓𝒆 𝒈𝒖𝒂𝒓𝒂𝒏𝒕𝒆𝒆𝒅 𝒕𝒐 𝒉𝒂𝒗𝒆 𝒂𝒕 𝒍𝒆𝒂𝒔𝒕 𝒐𝒏𝒆 𝒍𝒆𝒂𝒇.
Share
View full details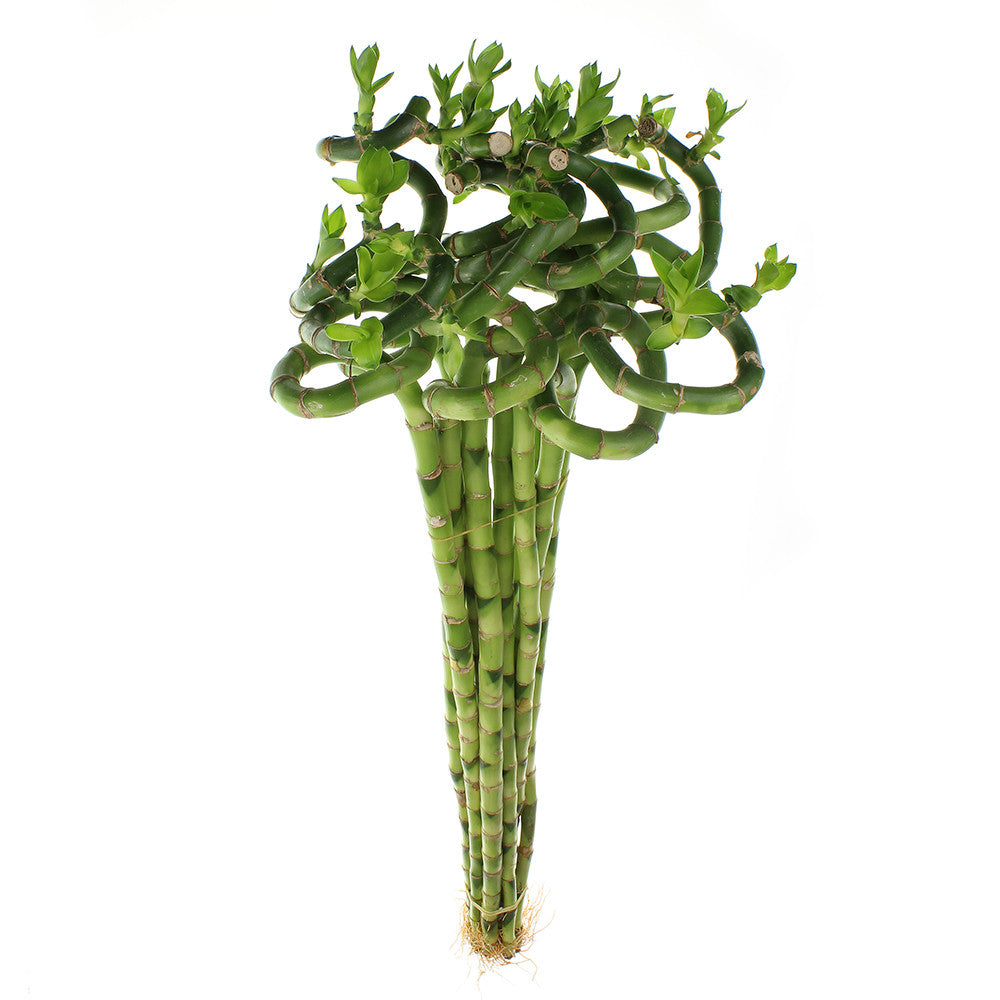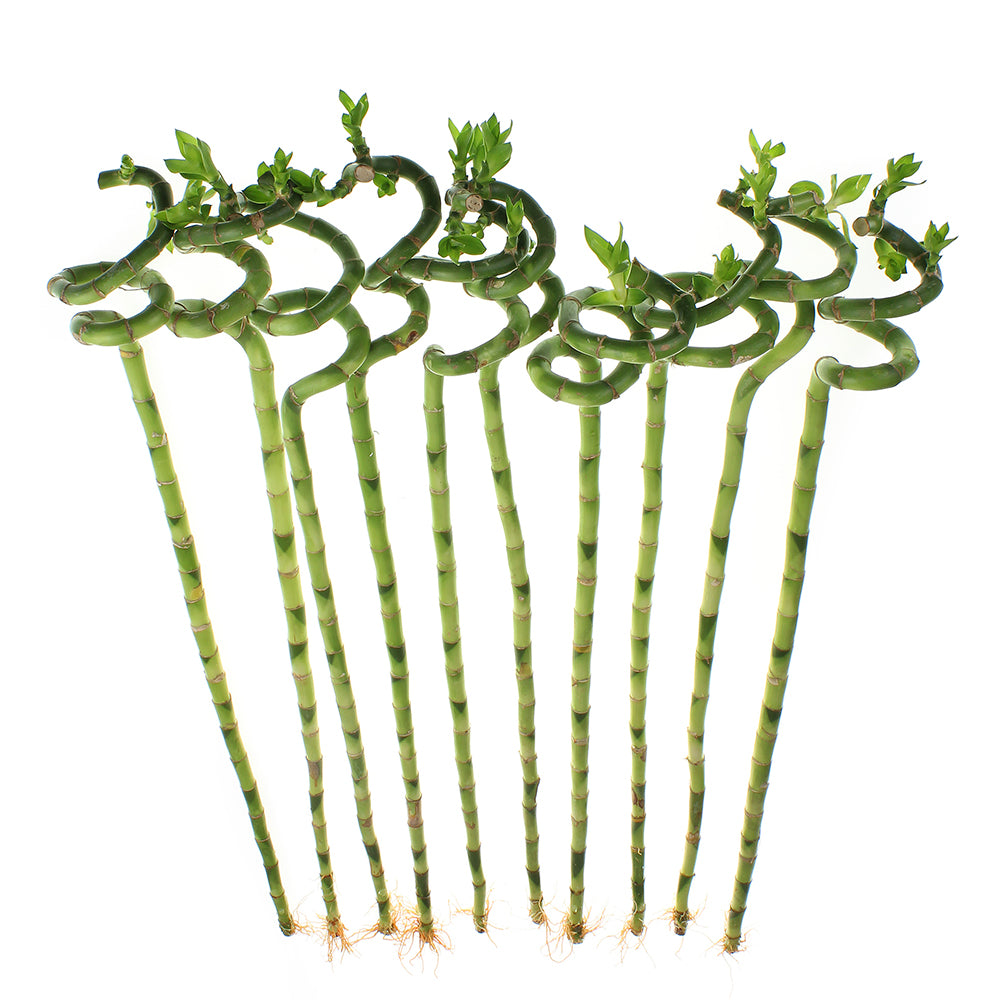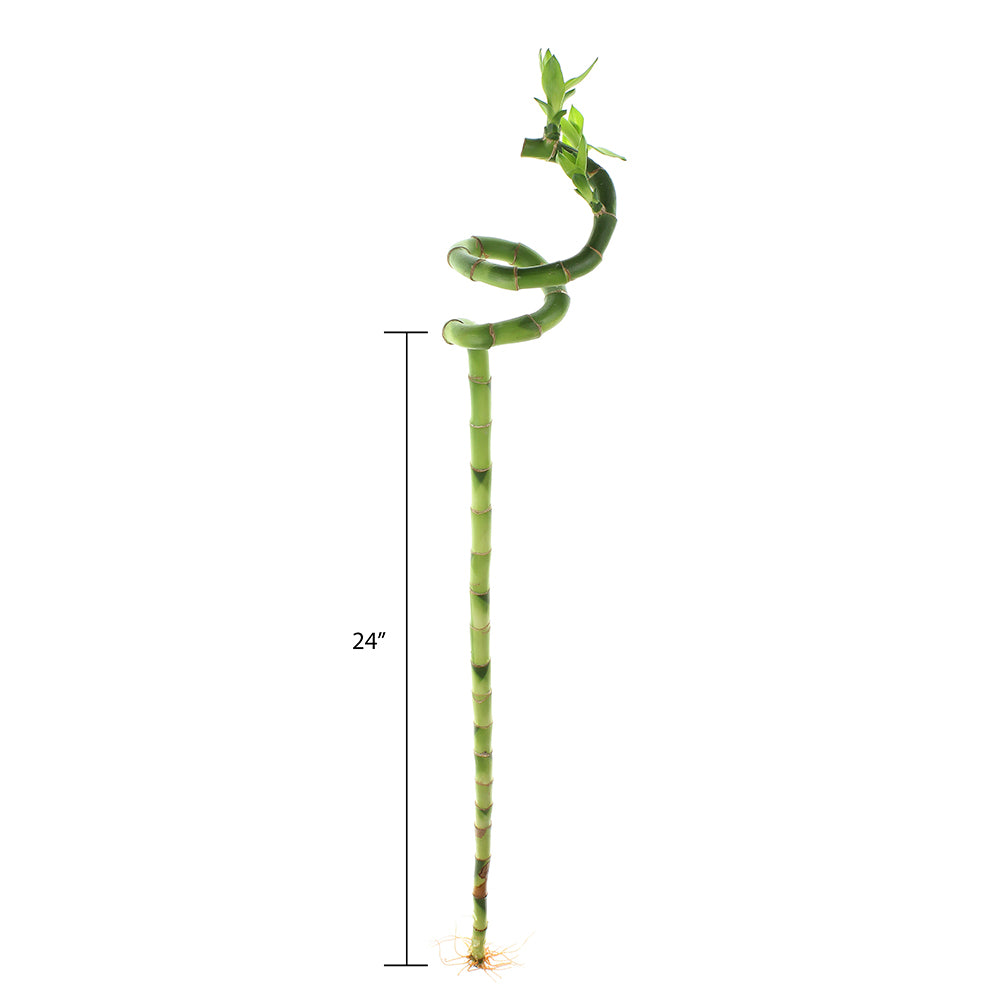 Let customers speak for us