NW Wholesaler
SKU:96370
Regular price
Sale price
$18.00
Unit price
per
Sale
Sold out
Out of stock
This 5-Stalk Bamboo Arrangement with Spiral Stalk and Black Pot is an eye-catching indoor display with a subtle, peaceful aesthetic. This versatile lucky bamboo comes in three styles and features five bamboo stalks with a spiral top, providing an elegant arrangement in a sleek black pot. It's an ideal gift for Rookies and plant lovers alike.
Included in this kit:
Your bundle choice of 3 or 12 5-stalk lucky bamboo arrangements with spiral stalks.
Your vase's choice
Care instructions
Healthy plants
*Lucky Bamboo is a slow-growing plant
*The (Dracaena sanderiana) Lucky bamboo grows in water. Avoid planting the lucky bamboo in soil.
Preferred environment:
Water temperatures between 59°F to 80°F
Low to moderate lighting
*Make sure to completely remove all water gels used for shipping.
*𝑷𝒍𝒆𝒂𝒔𝒆 𝒄𝒉𝒆𝒄𝒌 𝒍𝒐𝒄𝒂𝒍 𝒘𝒆𝒂𝒕𝒉𝒆𝒓 𝒄𝒐𝒏𝒅𝒊𝒕𝒊𝒐𝒏𝒔 𝒃𝒆𝒇𝒐𝒓𝒆 𝒑𝒍𝒂𝒄𝒊𝒏𝒈 𝒐𝒓𝒅𝒆𝒓𝒔.
*𝑩𝒂𝒎𝒃𝒐𝒐 𝒊𝒔 𝒎𝒆𝒂𝒔𝒖𝒓𝒆𝒅 𝒃𝒚 𝒕𝒉𝒆 𝒉𝒆𝒊𝒈𝒉𝒕 𝒐𝒇 𝒕𝒉𝒆 𝒔𝒕𝒂𝒍𝒌. 𝑳𝒆𝒂𝒗𝒆𝒔 𝒎𝒂𝒚 𝒂𝒅𝒅 𝒂𝒅𝒅𝒊𝒕𝒊𝒐𝒏𝒂𝒍 𝒉𝒆𝒊𝒈𝒉𝒕 𝒏𝒐𝒕 𝒎𝒆𝒂𝒔𝒖𝒓𝒆𝒅. 𝑨𝒍𝒍 𝒔𝒕𝒂𝒍𝒌𝒔 𝒂𝒓𝒆 𝒈𝒖𝒂𝒓𝒂𝒏𝒕𝒆𝒆𝒅 𝒕𝒐 𝒉𝒂𝒗𝒆 𝒂𝒕 𝒍𝒆𝒂𝒔𝒕 𝒐𝒏𝒆 𝒍𝒆𝒂𝒇.
Share
View full details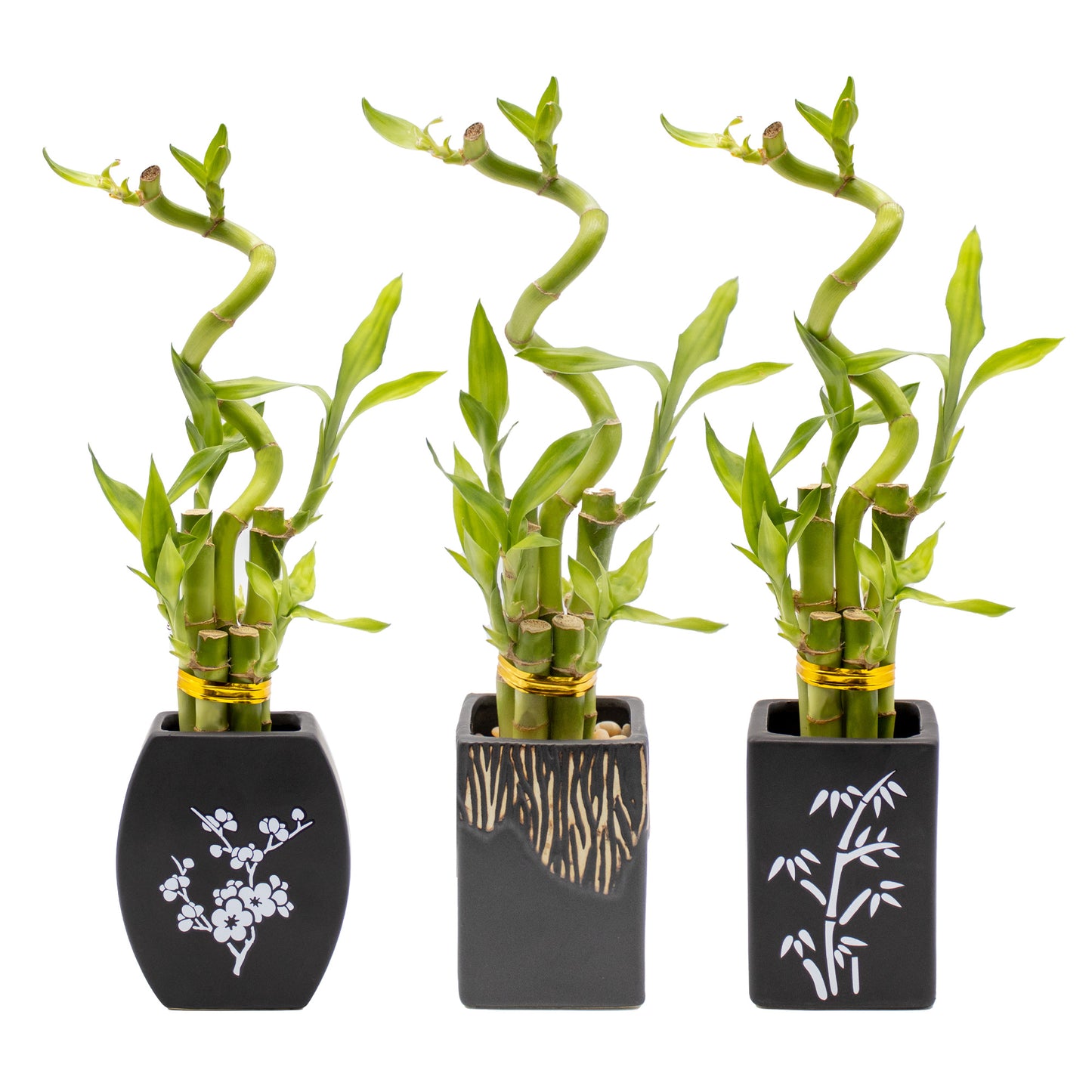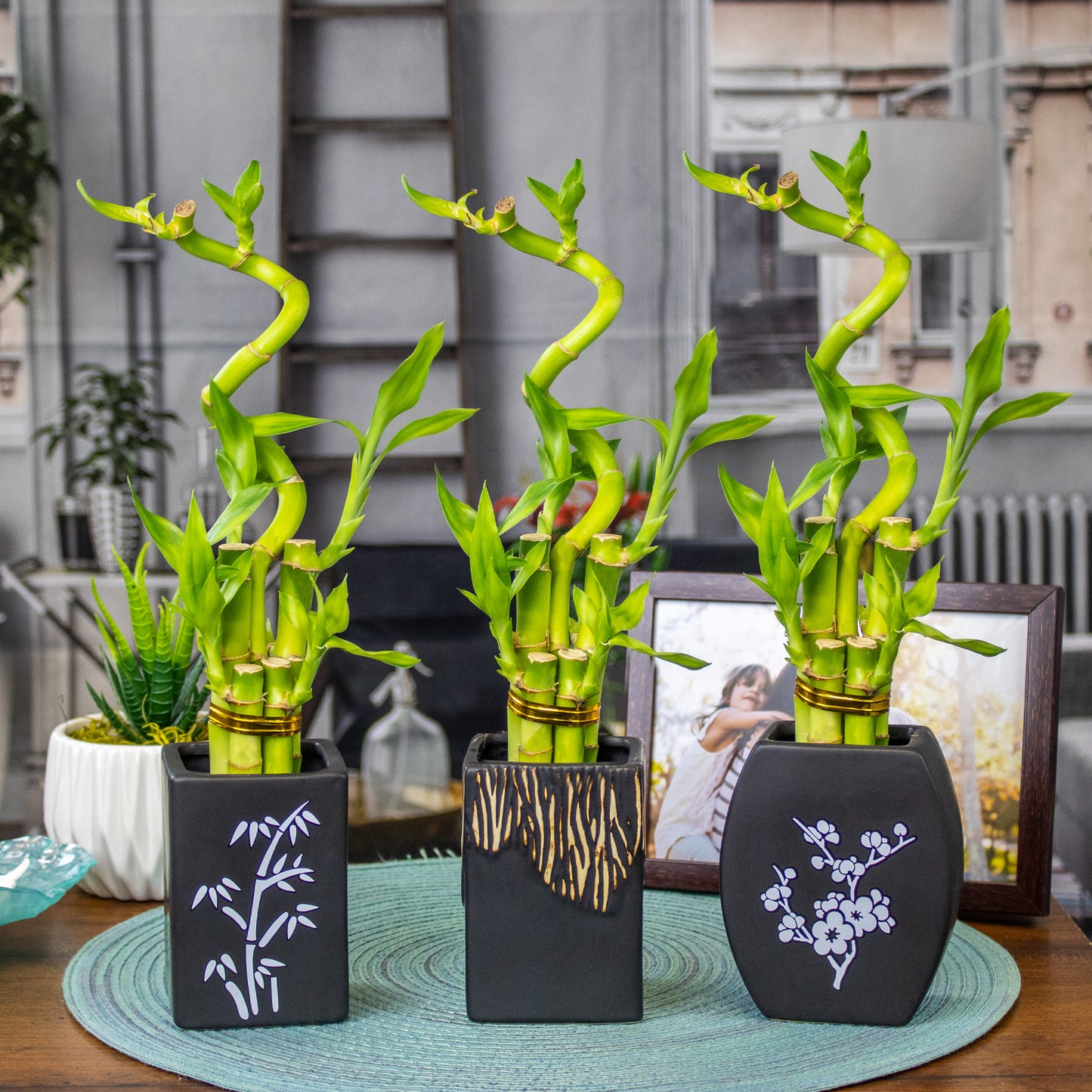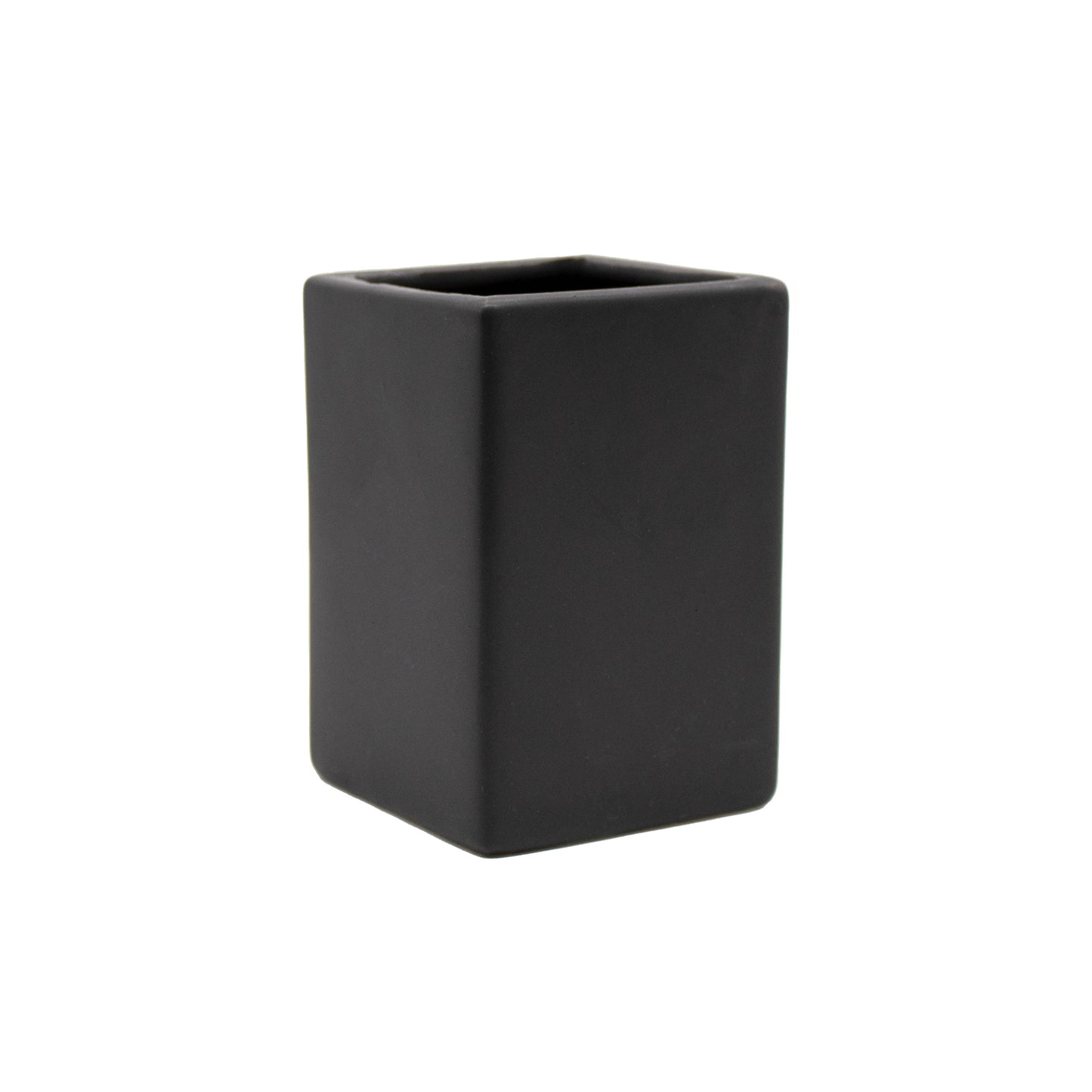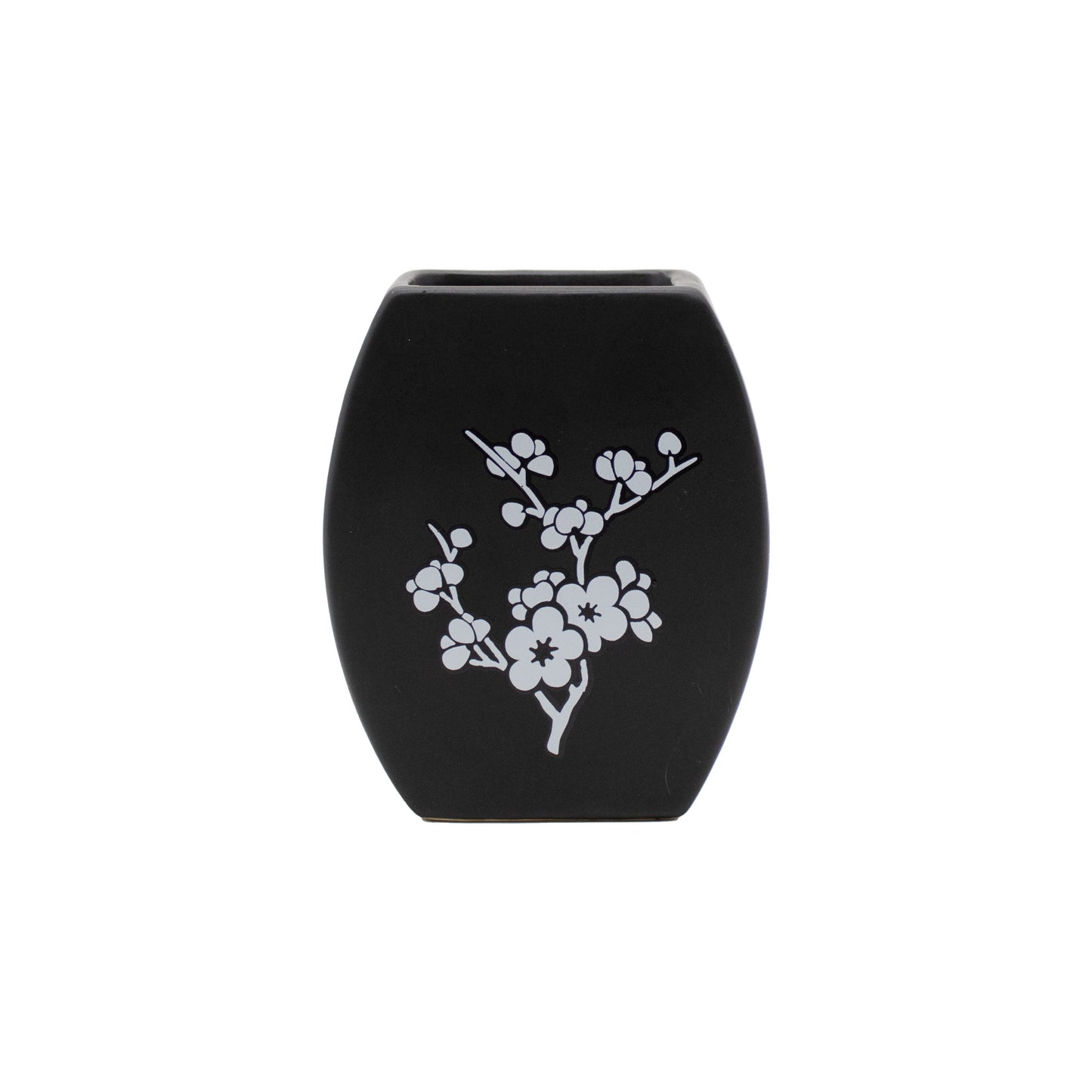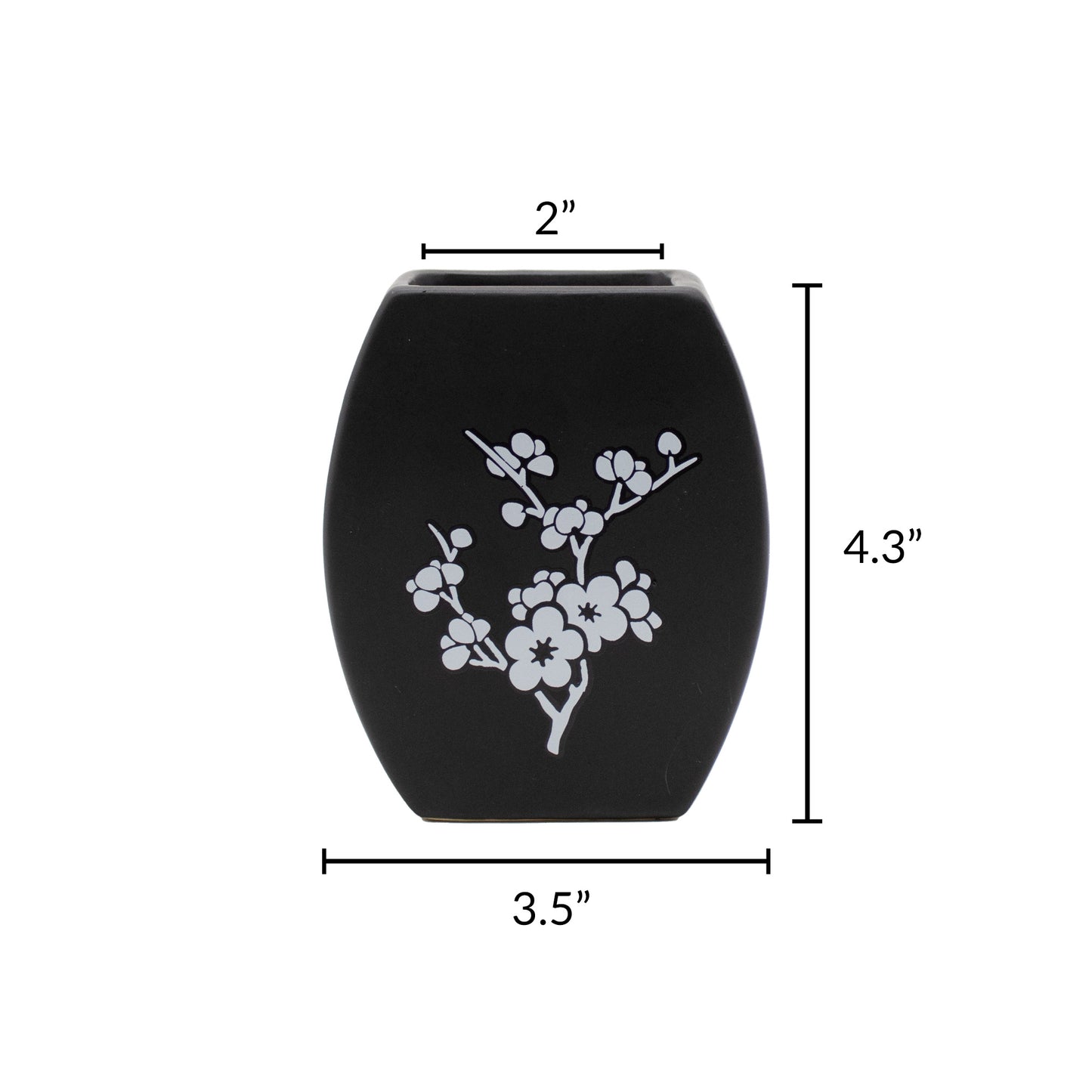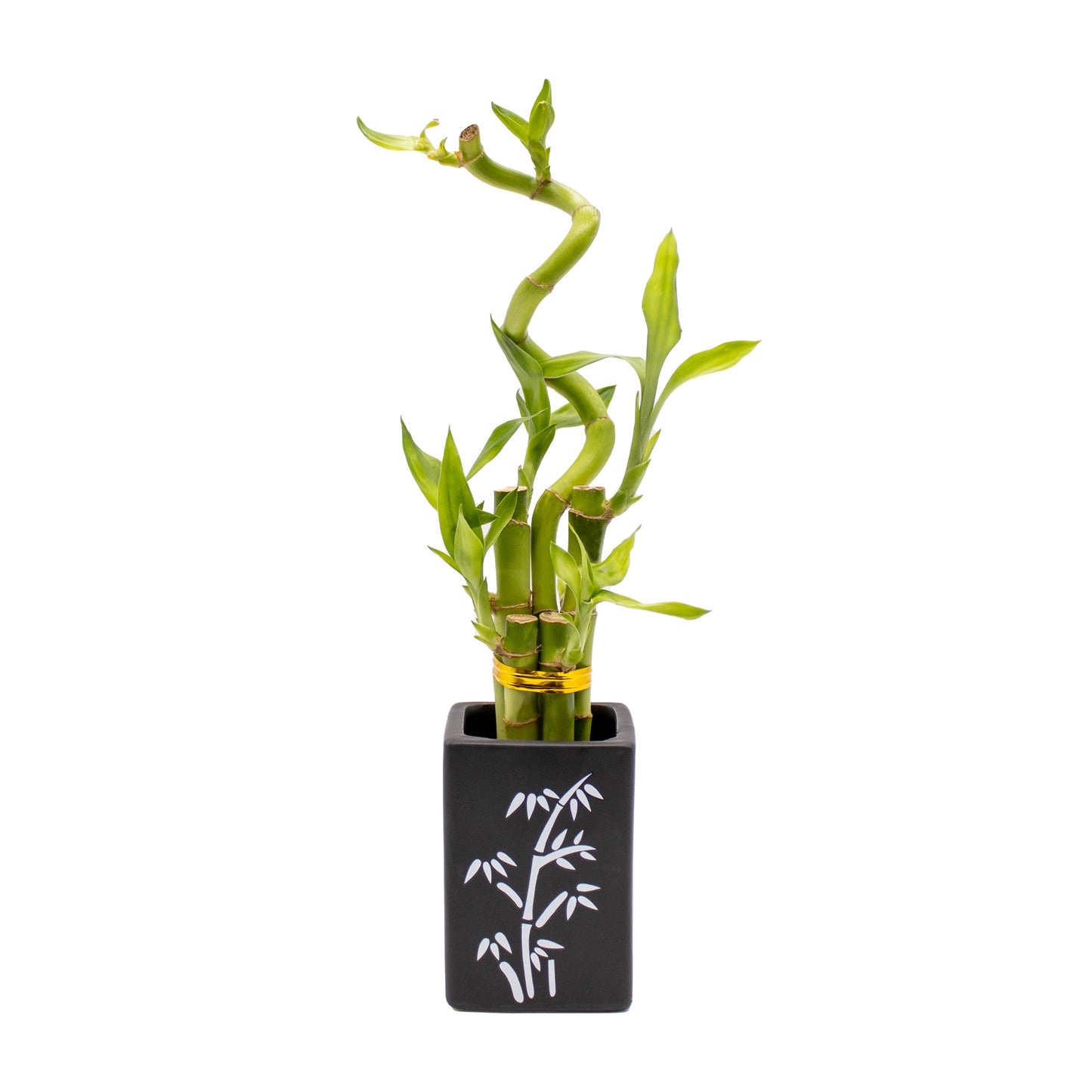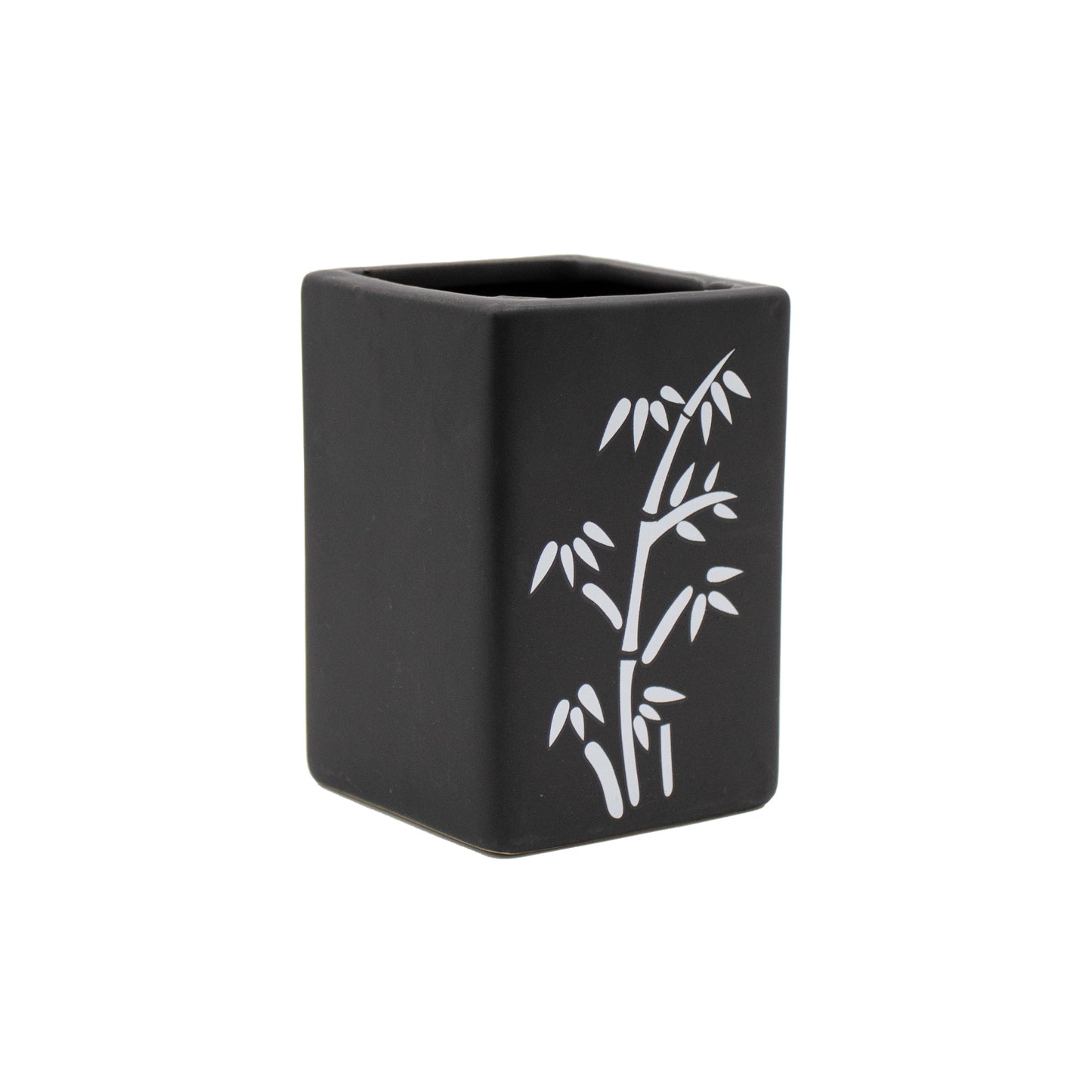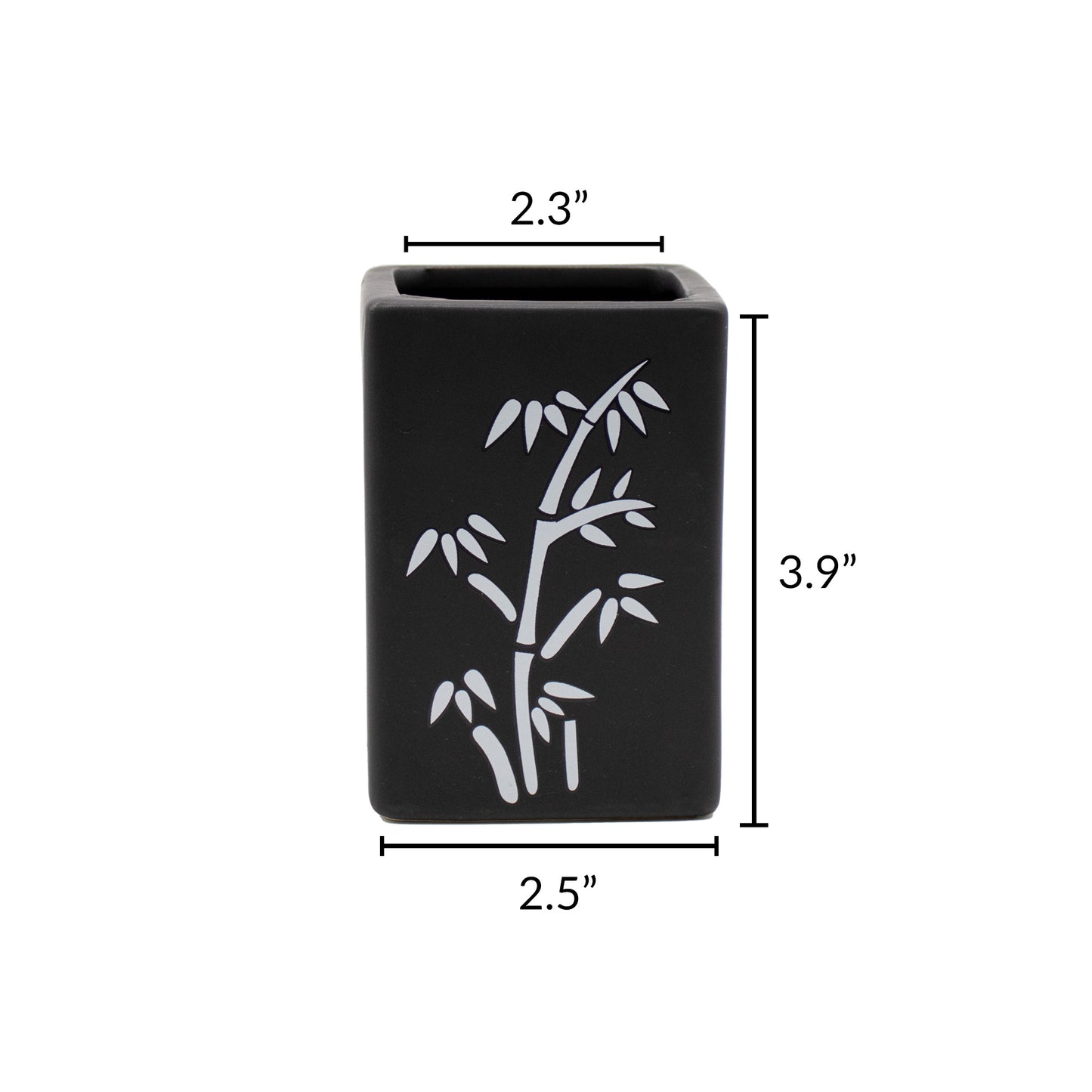 Let customers speak for us